20 Things That Really Happened in 2020
By

The Insights Editorial Team
December 2020
Have you ever seen a large, long haired, muddy, wet dog shake the debris from its coat? Stuff flies everywhere and sticks to everything. It's a mess to clean up.
This pretty much describes 2020.
As we come to the end of this year, let's look at some of the events that make 2020 what it is: unprecedented.
1. Pandemic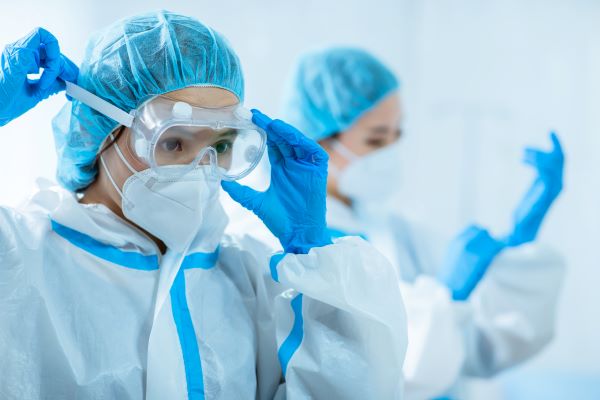 The transformation story of 2020 is the COVID-19 coronavirus pandemic. It would take many pages to recap the nine months of this year consumed by the spread of the virus that still grips us to this day. We remember the millions worldwide who have contracted the virus, and the nearly 1.5 million who have died from it. We should also remember those who have cared for the ill and those deemed "essential" who went, and still go, to their jobs every day so the rest of us have food, clothing and shelter throughout this virus-driven storm.
COVID-19 has changed our lives in so many ways. Even the way we communication with each other — how many Zoom calls did you have with your family, or with your co-workers, before "stay-at-home" orders became the norm? Did you have a chance to greet anyone with the elbow bump that we may yet see replace the handshake, or maybe you went right to the social distance six-foot-away wave?
Who has a face mask appropriate for any occasion? Or a small bottle of hand sanitizer tucked in our glove box, pocket or purse? Or a stockpile of toilet paper?
The virus is ever-present in our language now, too. Words and phrases like "COVID," "asymptomatic," "lockdown," "coronavirus," and "quarantine" are part of our daily vocabulary. We know what "PPE" is, that "N95" masks need to go to frontline workers, and we can identify the frontline workers. The Merriam-Webster Dictionary and Dictionary.com have declared "pandemic" the word of the year. It's a fitting recognition for the word that defines 2020.
2. From a Bumpy March and April, Profits, Profits and More Profits
After experiencing the extreme volatility brought on by the pandemic in March (wild fluctuations in MBS prices and a rash of margin calls) beginning in April, mortgage banking volumes and profits were a rocket ship to the moon, says STRATMOR Senior Partner Jim Cameron.
"It appears that we will finish the year with record industry volumes and profits due to the low rate environment. Most lenders simply don't have enough capacity to handle the historic influx of loan volume. One of the primary techniques to manage capacity is to raise margins, but this has done little to slow down deal flow. So, record volumes and huge profits in 2020!"
With things going so well for the industry, it is hard to think about the inevitable market downturn.  But mortgage industry veterans know the drill — when rates increase or even flatten for a while, refinances drop like a rock and suddenly there is excess capacity. This can happen in a matter of weeks. Lenders cut overtime, eliminate temps and raise margins to slow down the flow of applications.  Then finally, only when they must, lenders will likely cut operations staff.  An abrupt market downturn is not a pretty sight, but all too familiar to mortgage bankers.
The mortgage banking margin whipsaw certainly impacts the M&A market. Prospective sellers often push the "pause" button and either "slow play" negotiation discussions or overtly take themselves out of play. However, sellers would be well-served to reconsider this position.
"The best time to sell is from a position of strength, and if sellers wait for the market downturn, guess what? It will quickly become a buyers' market and the sellers' bargaining position will evaporate," says Cameron.  "So, if mortgage bankers believe they would like to exit the business in the next few years, this could be a great time to act."
3. Impeachment of President Donald Trump
The Senate impeachment trial of President Trump began January 21 and ended with Trump's acquittal on February 5. Events leading up to the impeachment began months before when an anonymous whistleblower reported a phone conversation between President Trump and Ukrainian President Volodymyr Zelensky in which the whistleblower said President Trump had used his office to "solicit interference from a foreign country." The accusation against President Trump was that he broke the law by pressuring Zelensky to investigate former Vice President Joe Biden and his son, Hunter. Trump alleged Biden abused his vice-presidential power by pressuring the Ukraine to drop a criminal investigation of Hunter's involvement with a Ukrainian energy company.
That's a lot of pressure.
President Trump was impeached on two charges — abuse of power and obstruction of Congress, but in the end, the Senate did not have the two-thirds majority vote needed to remove him from office.
4. Australian Wildfires
In early January, brushfires in Australia that started in mid-summer 2019 reached epic proportions, lasting until late March 2020 when the heaviest rains in 30 years helped douse the flames. At least 28 people died, thousands were forced to evacuate their homes, and thousands of homes were destroyed or damaged. In July, CNN reported nearly three billion animals had been killed or displaced in what is the worst fire season on record according to a report from the World Wide Fund for Nature (WWF) issued in August.
Meantime, in a galaxy not so far away….
5. Is There Life on Venus?
Maybe. Traces of Phosphine (PH3) have been found in the clouds of Venus, which could mean that there is extraterrestrial life in the atmosphere of the planet.
A team of researchers led by Jane Greaves of Cardiff University was the first to spot signs of phosphine in observations from the James Clerk Maxwell Telescope in Hawaii. According to Forbes, the team was looking for molecules in Venus's atmosphere that shouldn't be there, and were shocked to find phosphine, which is made by some bacteria on earth. On this planet it's used as a fumigant.
The question now is whether these traces of phosphine in the clouds of Venus come from a non-biological source or a biological one. Scientists are naturally excited about the news, even as follow up research goes on. As the MIT Technology Review notes, "Extraordinary claims require extraordinary evidence."
6. I'd Like to Refinance to That Zero Rate Mortgage, Please
As COVID-19 flexed its muscles, businesses looked for federal action to help with the economic impacts. On March 3, the Federal Reserve cut the target interest rate to half a percent. Two weeks later (March 15) in an effort support the economy during the coronavirus pandemic, the Fed announced it would cut its target interest rate to near zero. This move was designed to stimulate the economy by making it cheaper for people to borrow money for a mortgage, among other things.
Not realizing that the federal fund rate is the rate banks pay to borrower money, borrowers called their lenders to take advantage of the zero rates, which they couldn't get.  STRATMOR's MortgageSAT Director Mike Seminari urged lenders to take advantage of the opportunity to talk to borrowers and to become "a resource of helpful, actionable information" about interest rates and other mortgage issues where misinformation is heard.
7. Would you go see a movie called "Invasion of the Murder Hornets"?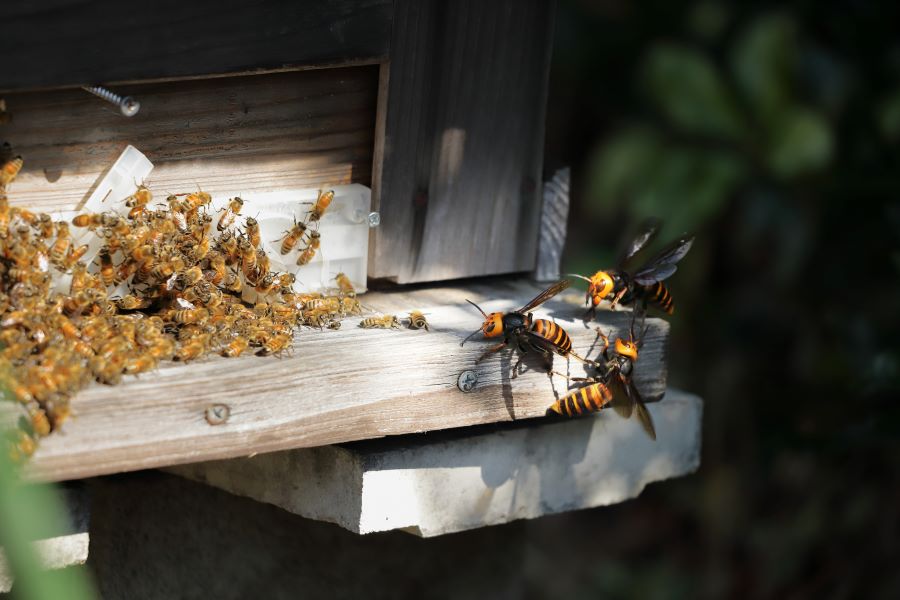 Hopefully a movie is the only place you'll see this crop of bugs that are like something out of a horror movie. Asian giant hornets (Vespa mandarinia) referred to as "murder hornets" are the world's largest hornet (over two inches) and are common in parts of Asia and Russia. They get their "murderer" nickname because they attack and destroy honeybee hives in a very vicious way (okay, they decapitate the bees). They buzzed into the U.S. headlines in late 2019 when hornets were first spotted in Washington state.
The Washington State Department of Agriculture (WSDA) has a web page dedicated to this nasty insect, and they have a Facebook page with lots of pictures and video taken of the late October WSDA raid on the first nest found in the U.S. How they found the nest is really interesting — they caught a live hornet and attached a trackable radio tag to it. Then they followed it back to the nest where they vacuumed out 85 and captured 13 more with a net. How would you like the job of tagging a two-inch long bug with a big stinger and a murderous attitude?
8. Just What We Didn't Need: an FHFA Fee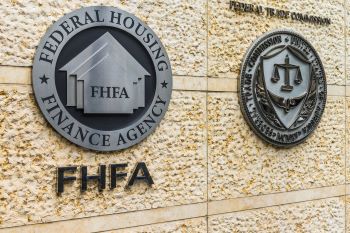 In mid-August, the GSEs — Freddie Mac and Fannie Mae — announced a 50-basis point, loan level price adjustment (LLPA) would be levied on all refinance mortgages they purchased on or after September 1, 2020. This meant that for loans in the pipeline that could not be delivered and purchased prior to September 1 the fee would have to be absorbed by the lender or the borrower, or both.
The uproar was heard in every corner of the industry, with the Mortgage Bankers Association swiftly calling for the FHFA to withdraw the directive immediately. "The housing market has been able to withstand many of the most severe effects of the COVID-19 pandemic," said MBA President and CEO Bob Broeksmit, CMB. "The recent refinance activity has not only helped homeowners lower their monthly payments, but it is also reducing risk to the GSEs and taxpayers. At a time when the Federal Reserve is purchasing $40 billion in agency MBS per month to help reduce financing costs for mortgage borrowers to support the broader economy, this action raises those costs and undermines the Federal Reserve's policy. This announcement is bad for our nation's homeowners and the nascent economic recovery…."
The FHFA heard the outcry and just two weeks after the initial announcement, pushed the start date for the fee to December 1. Loans with balances below $125,000 and loans originated under Fannie's HomeReady and Freddie's Home Possible affordable refinance programs are exempt. And yet, lest we forget, this and any other new source of income for Freddie and Fannie is to be used to help cover the estimated $6 billion in projected losses across the GSEs, including an estimated $4 billion due to projected forbearance defaults, $1 billion in foreclosure moratorium losses and $1 billion in servicer compensation.
9. That Thud You Heard Was the Market Hitting Bottom
How low can it go? The Dow experienced its worst single-day point drop ever on Monday, March 16 when it fell 2,997.10 points to close at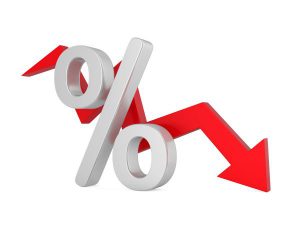 20,188.52. This 12.93 percent drop was just a bit more than that of the 1929 Black Monday fall of 12.82% in one session. The driver of the 2020 drop? The COVID-19 coronavirus pandemic.
The crash began February 20 and continued until April 7. As noted in Wikipedia, it was the fastest fall in global stock markets in financial history and the most devastating crash since the Wall Street Crash of 1929. This crash, however, only caused a short-lived bear market, and in April global stock markets re-entered a bull market. The crash signaled the beginning of the COVID-19 recession.
10. And That Cracking Sound Was the Dow Jones Hitting Its Highest Close, Ever
Talk about a rebound. As bleak as the March numbers were for the market, November proved a record setter when on November 24 the market closed at 30,046.24 points, the first time it closed over 30,000. Still, March had both good and bad, as the biggest one-day point gain came on March 24 when the Dow gained 2112.98 points.
11. I Dream of Jeannie
"Welcome Back to Planet Earth, and Thanks for Flying Space X."
On May 30, NASA astronauts Bob Behnken and Doug Hurly took off from the Kennedy Space Center at Cape Canaveral, Florida in an Elon Musk Space X Crew Dragon capsule and Falcon 9 rocket bound for the International Space Station. It was the first crewed flight for the Musk company and from American soil since NASA retired the Space Shuttle Program in 2011. This flight went off without a hitch, as did the splashdown of the capsule off the coast of Pensacola, Florida, the first retro-style return in 45 years. Just think: there are lots of people out there who, until this flight, thought the splashdown in the animated intro section from the "I Dream of Jeannie" TV show was a made up story. On November 15, the second crewed Musk's SpaceX capsule "Resilience" launched with three more U.S. astronauts and a fourth from Japan, all headed to the International Space Station.
12. Mortgagopoly: Game Changer M&As
This year we've witnessed the three biggest deals in mortgage industry history: Quicken's IPO in August, United Wholesale Mortgage's September deal via the SPAC acquisition, and Intercontinental Exchange (ICE)'s acquisition of Ellie Mae. These are amazing deals in themselves, but what they mean for the rest of the industry is noteworthy.
When public or private equity comes into the market it drives all values up, which is good news for prospective sellers. Sellers may not have a story like Rocket (Quicken), but the trickle-down effect is resulting in more entities interested in investing in mortgage companies, even at a higher valuation. Buyers see a strong mortgage market that is expected to continue to do well into 2021 and maybe even 2022, providing an opportunity to generate a return on their investment.
STRATMOR data shows equity investors or public companies now hold interest in 17 of the top 25 IMBs, accounting for more than 40 percent of the total IMB market origination volume. On October 22, Guild issued 6,500,000 shares in its first public offering and in November, NewRez submitted paperwork with the U.S. Securities and Exchange Commission for its own IPO.
Now, it's all about the public markets and about the large financial investors that follow in the wake of these big deals. Lenders, if you're thinking about your options, contact STRATMOR Senior Partner Garth Graham.
13. U.S. Presidential Election
If nothing else, everyone should be able to pick out Wisconsin, Michigan, Nevada, Arizona and Pennsylvania on a map of the U.S. In an election that is widely being described as "unlike any other" (i.e. "unprecedented"), we saw the largest voter turnout in 120 years. According to Newsweek, the 1900 election between Republican President William McKinley and Democratic challenger William Jennings Bryan was higher at a 73.7 percent turnout (2020 is at 67 percent).  Typically, U.S. elections range between 50 and 60 percent.
But something NOT unusual about this election, according to NBC News Presidential Historian Michael Beschloss, is the amount of time it took to count the ballots. "In the nineteenth century, for much of that time, an election would take days," he said. "In 1876 there was a conflict between Hayes and Tillman that took over three months to resolve until finally it was decided that Rutherford Hayes would be president. Many of us remember 2000 when George W. Bush was finally declared the winner by a vote of the Supreme Court."
"Anyone who says there is anything that is out of keeping with democracy about this is looking at it the wrong way," said Beschloss. "What history tells us is the most important thing is for the counting of the ballots not necessary to be fast, but for it to be accurate. Our democracy depends on it."
14. Kanye for President
If you had it to do again, would you vote for Kanye?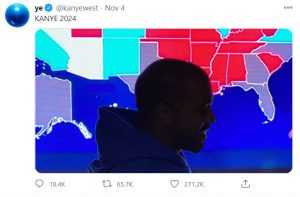 Rapper and designer Kanye West announced his run for president in 2020 on July 4 in a Twitter post. Just two weeks later he dropped out of the race, but was still on the ballot in 12 states. According to national election results tabulated by the Associated Press, Kayne received roughly 60,000 votes — including his own, his first vote ever, according to another tweet he posted on election day. Kanye conceded the election with yet another tweet that included a profile photo of a smiling Kanye over a political map with the words "KANYE 2024." Wondering about the platform of his "Birthday" party? Forbes did an in-depth interview with him in July that includes his views.
15. People We Will Miss
Notables pass every year and in 2020 we lost some great ones.
Kobe Bryant and his 13-year-old daughter, Gianna died in a helicopter crash in Calabasas, California on January 26.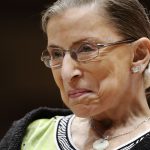 Ruth Bader Ginsberg died September 18 at the age of 87 of complications of metastatic cancer of the pancreas.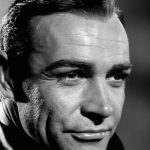 Say "Bond"— and someone will likely respond, "James Bond."  Sir Sean Connery, the man who immortalized Ian Fleming's British Intelligence Officer character died in October at the age of 90.
Who is the man with all the answers? Be sure to put your answer in the form of a question. Alex Trebek, the long-time host of the iconic gameshow Jeopardy! died November 8 at the age of 80 after a very public battle with pancreatic cancer.
[Images Source: Creative Commons.  "Sean Connery" by twm1340.  "Ruth Bader Ginsberg" by The Aspen Institute. ]
16. Just What Borrowers Did Need — Forbearance Assistance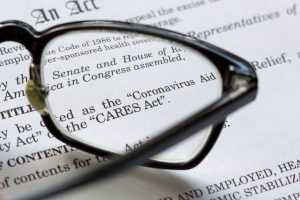 No borrower or lender wants to see a loan go into forbearance, but COVID-19 made forbearance a foregone conclusion. The Coronavirus Aid, Relief, and Economic Security (CARES) Act, was signed into law on March 27. It provides fast and direct economic assistance for American workers, families and small businesses, and included two protections for homeowners with GSE-backed funded mortgages: no foreclosures until at least December 31, 2020 and the right to request and obtain forbearance for up to 180 days (and obtain an extension for an additional 180 days).
In April 2020, the MBA initiated a weekly survey of forbearance and call center activity covering 22.4 million loans serviced as of April 1, 2020 and representing 45 percent of the first mortgage servicing market. This new Forbearance and Call Volume Survey showed that from March 2 to April 1, loans in forbearance grew from 0.25 percent to 2.66 with mortgages backed by Ginnie Mae seeing the largest growth (0.19 to 4.25%). Independent banks (IMB) servicers had the largest share of loans in forbearance at 3.45 percent. Forbearance requests grew by 1,270 percent in the first two weeks of March and another 1,896 percent March 16 through March 30.
By May 31, 8.53 percent of loans, an estimated 4.3 million homeowners were in forbearance plans. As of November 22,  the percentage of loans in forbearance was at 5.54 percent with 2.8 million homeowners in forbearance plans.
Some borrowers misunderstood the whole forbearance process, and lenders noted they had borrowers who accidentally requested forbearance, borrowers who entered thinking they would lose their jobs but didn't, and some borrowers who never turned off auto-payment on their loans. Borrower education will continue to be essential as lockdown and employment issues from COVID-19 roll on into 2021.
17. Natural disasters and weather anomalies
And just when you thought it was safe to go outside, the weather added its two cents.
18. Protests
On May 25, a video showing the death of George Floyd in the custody of the Minneapolis, Minnesota police sparked racial justice protests from coast to coast. Despite the COVID-19 pandemic, tens of thousands of people took to the streets to demand change. While the protests started peacefully, in many cities these protests turned violent as protestors clashed with police and businesses were looted and set on fire. More protests came with the August police shooting of another black man, Jacob Blake, in Kenosha, Wisconsin and the September decision of a Kentucky grand jury to not bring charges against Louisville police in the shooting of Breonna Taylor.
The New York Times (NYT) reported that more than half a million people turned out in 550 places across the U.S. on June 6 for Black Lives Matter protests and that 15 to 26 million people participated in demonstrations up to that time. These figures make the protests "the largest movement in the country's history, according to interviews with scholars and crowd-counting experts." An October study by the Pew Research Center reports that the public is about evenly split on whether the increased focus on race and racial inequality in the U.S. will lead to major policy changes to address the issues.
From May forward, many areas of the country saw protests for and against political parties, COVID-19 restrictions, monuments, elected officials, and government oversight. As of this writing, protests continue in several cities.
19. We'd Buy a House if We Could Find One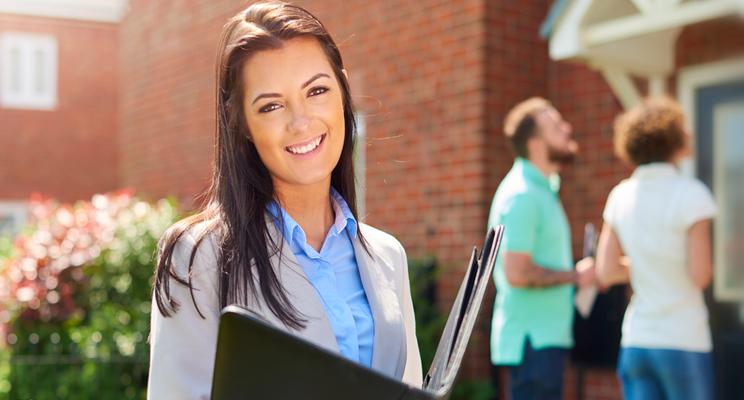 With record low interest rates and many more family members working and learning remotely, is it any wonder people are interested in buying a different home, or that they are looking for bigger homes? Unfortunately, the housing inventory just isn't meeting the demand. In October,  the National Association of Realtors® (NAR) reported that there are fewer previously-owned, single family homes for sale in the U.S. now than at any time since they started tracking the data in 1982 — just 2.5 months' worth of available homes. With the median price for previously-owned homes rising to a record $313,000, up 16 percent from just one year ago, it's no wonder that 7 in 10 homes sold in October — 72 percent — were on the market for less than a month.
The NAR's chief economist Lawrence Yun says the surge in sales in recent months has offset the spring market loses, and with the arrival of the COVID-19 vaccine and mortgage rates projected to stay around 3 percent in 2021, he expects existing home sales to rise by 10 percent to 6 million in 2021. All we need now are the homes.
20. That Smashing Sound is a Glass Ceiling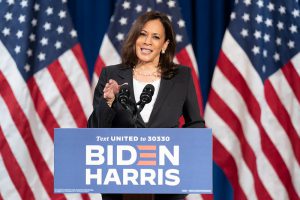 With all of the controversy around the elections and politics in general, it's easy to miss some important details. One in particular that we should take note of his year is that for the first time in history, if Joe Biden becomes the next US President, as it now appears that he will, he'll bring with him the nation's first female Vice President.
While Kamala Harris wasn't the first woman to appear on a national presidential election ballot for one of the major parties (Sarah Palin ran on the Republican ticket in 2008 and Geraldine Ferraro ran as a Democrat in 1984), she may well be the first woman to end up holding that office.
[Image Source: Creative Commons: "Senator Harris Delivers Rebuttal to the Republican National Convention Washington, DC – August 27, 2020" by Biden For President.]
What Should We Expect in 2021?
This incredible collection of fantastic events may seem like the stuff of nightmares to those who fear rapid change, but future historians are likely to look back on the year 2020 and see it not as the beginning of a "new normal," but rather as the year that humans finally gave up on the notion of normal and embraced an uncertain world.
When you face uncertainty, call upon the experts at STRATMOR Group to help you make sense of the data and better decisions for a more successful future. And be sure to read our January 2021 Insights Report — soon to be retired STRATMOR Senior Partner Jeff Babcock provides parting advice to prepare lenders for a potential "hard landing" when rates go up and sales go down. Look out 2021!
How Can We Help?
STRATMOR works with bank-owned, independent and credit union mortgage lenders, and their industry vendors, on strategies to solve complex challenges, streamline operations, improve profitability and accelerate growth. To discuss your mortgage business needs, please Contact Us.