A Tale of Three Borrowers
By Lisa Grote October 2019
Behind every mortgage loan experience are multiple stories. This is a tale of three borrowers and their very different loan origination experiences. All three borrowers are STRATMOR mortgage experts, well versed in the ways of the mortgage business. While their understanding of how the process should work informed their experiences, the process was the same for them as for the thousands of other borrowers who apply for mortgages every day.
The moral of this story? Technology can enable a better borrower experience, but it is mortgage professionals who make the borrower's experience memorable.
Borrower 1: The First-Time Homebuyer and the Digital Mortgage
Recently, I started looking for just the right house and ended up finding it much faster than I expected. With two other offers already under consideration on the property, I knew I needed to move fast to avoid a bidding war. So, I decided to go with a lender who offered what I believed to be the fastest route through the pre-approval and loan origination process — an end-to-end digital experience.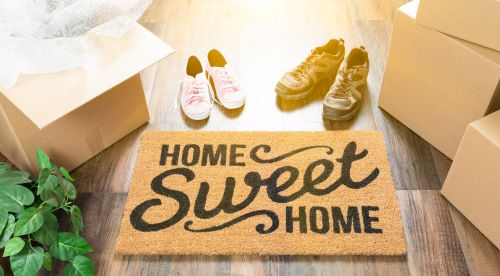 My initial experience started off well. The user interface was pleasant and included a changing To-Do List and document upload capability, the disclosure package was fully connected with DocuSign, and I could connect asset accounts automatically. Also, there was a message board where I could leave comments with the promise of a response within 24 hours.
As cool as the tools were, I decided it would be best to talk to someone. I planned to leave a message at the number provided and was surprised they answered on a Saturday!
The first person assigned to me was friendly and courteous but wasn't a very good listener. I requested a quick pre-qual letter, explaining that I needed to submit an offer on a house ASAP or risk losing it to other buyers with existing offers. Instead of a pre-qual letter, the representative offered a conditional approval within 48 hours. Under other circumstances, I would have been thrilled with this speed, but it didn't help me with my timeframe.
To make matters worse, when I asked the representative why he couldn't provide an immediate letter, he brushed off my concern about timing and launched into a sales pitch about his company's trusted name. Having no pre-qual letter available immediately made for a tense couple of days while I waited on an offer acceptance from a seller who had no idea if I would even be able to secure a loan. Fortunately, the offer was accepted.
Over the next two weeks, my loan was juggled by several other "primary" contacts, requiring me to explain my situation multiple times to different people. When my third primary contact was assigned, I called for an update, only to discover that he was out of the office — from before the date he was assigned to me — and his back-up person was also unresponsive. It made me wonder if the loan team was counting on the cool automation tools instead of using good customer service skills to take care of this borrower. The communication ball was definitely being dropped between hand-offs, and it was quite unsettling.
The digital tools, slick as they were, were not without their faults. For starters, the To-Do List continued to show items were needed that I had already provided. Some items were mislabeled — for example, to prove my down payment funds, it asked for a retirement account statement (401K), even though I was using non-retirement mutual funds. This was frustrating, especially when my primary contact did not return my calls within the promised 24 hours. Finally, a few days prior to closing, new conditions began to show up on my To-Do List that should have been identified weeks sooner.
About half-way through the process, I completed a survey to share how my experience was going so far. After providing less-than-glowing feedback, I was expecting a phone call from my representative or from a manager, but all I got was a short email telling me if I'd like to talk about it to "call this number." After the lack of call backs, the last thing I wanted to do was to make another call. At the same time, I really wanted to tell someone that my main source of grief was their poor communication with me.
When closing time came, I couldn't believe that neither the title company nor my lender would coordinate it. Neither party was willing to pick up the phone and call the other. If I hadn't called both parties to coordinate and get them talking, the closing would not have happened on time and I would have risked losing the house (there were several back-up offers on the house).
My application to approval time, which I expected to be within 7 to 10 days, took nearly 30 days. Meanwhile, I was under heavy pressure by the Realtors® to release all conditions on my purchase agreement, but I did not have clear to close until the day before closing.
Overall, the origination process was painful, despite the impressive technology. Unfortunately, I wouldn't use this lender again, and I wouldn't recommend them.
Borrower 2: The Moving-Closer-to-Family Borrower Who Wants Technology and Relationship
In a purchase transaction, the process starts with the home search. I've been in my current home for 20 years, and even the thought of looking for a new house was overwhelming. Everything, and every house, you could ever possibly have an interest in is on display on the world wide web. Whether it's on the market or not!  My husband and I both work remotely so we can live literally anywhere. This made it very difficult to narrow the search, but we created a checklist of what was important to us in a new home and decided on a few different markets in which to search.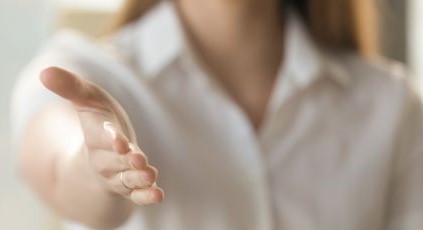 Every day I received new home lists and price change emails from my Realtor®. Then my husband and I went online and searched for houses based on what we liked in these areas. It was fantastic! Our realtor attended every showing and shared views in terms of market conditions, pricing, salability — everything we needed to know to decide on the right house. For those who think that the role of the real estate agent is going to become obsolete, I disagree. Our Realtor® was instrumental in the home selection process and in introducing us to the right lender to meet our needs. My spouse and I looked at the right house, at the right time, signed our offer from our cell phones (DocuSign) at lunch and received an electronic acceptance about 24 hours later. Loved it!
The Lender Touch
Our Realtor® recommended two lenders with whom she works closely; we selected our new loan officer and from that point forward we were treated like VIPs. We completed an easy-to use online application in minutes and were prequalified shortly thereafter, all by phone. We took pictures of requested documents, including statements, driver's licenses, bank accounts — the works —  and uploaded the docs in to Floify, easily and with no issues. The prequalification letter accompanied our offer and the lender called the seller's Realtor® to affirm the strength of our ability to close. Our offer was accepted that same day, even though two other couples were coming back for second showings.
After the acceptance, our loan officer and her very proactive counterpart provided a link and checklist to upload preliminary documentation and she contacted us daily with status updates. We also received calls from her team telling us that their role is to make our experience as seamless as possible, including an upfront, candid discussion about what to expect, and that the process will be comprehensive and iterative. The team assured us they'd be there every step of the way to assist. And they were. We received both emails and texts when the appraisal came in, the title was approved, and then with underwriter requests for more documents. For the latter, we received a call explaining the reasons for the requests and an offer to assist in finalizing the loan package. And now we are approved and awaiting the closing date. It has been awesome!
The technology available now (which wasn't available 20 years ago) heightened our positive experience, but frankly, my focus hasn't been on the technology — it's been on how my Realtor® and my loan officer used the technology to ensure that I had the best experience possible.
Borrower 3: The Savvy Borrower Who Knows the Technology and Expects the Most
Recently, we refinanced our primary home. I was late to the refinance party, probably because I am too busy helping lenders be more productive and efficient to worry about my own mortgage needs.  On reflection, this represents a lost opportunity for my current lender to make a refinance so easy that I would have done it.  When I finally got around to checking out my options, I went online — after all, I am sort of in the mortgage business — and knew how the process would run, so I wanted to search to find the best rate possible. In my case, the best rates were available from a credit union.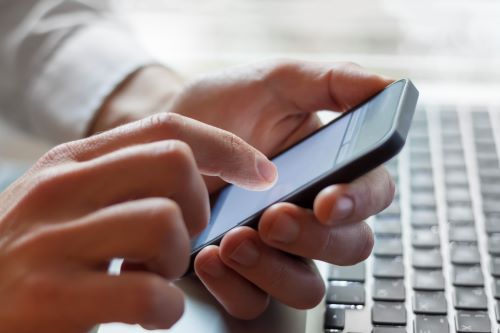 I started on the CU website, on the online banking page as a logged in credit union member, and then proceeded to the mortgage pages. The product information was easy to find, but rates were not. Once I found the rate I wanted, the mortgage information was easy to understand, but the process was not particularly collaborative. I had to know that I wanted a certain product, and that I did not want to pay closing costs because the system initially did not guide me to that answer. But I was able to self serve and click through to the well-designed online application.
I was surprised by the number of missed opportunities by the lender to not just gain my information but to create a better experience overall. Skipping simple things like asking, "Is the property address the same as your current address?" clarifying how joint assets are handled and contacting me to tell me that only some of the balances on my accounts could be verified led to issues further along in the process. I wasn't happy, either, to have to have to answer so many question — assets, income, real estate, declarations, demographics and a whole tab of "additional questions" and be on the "review and submit" tab and still not have seen a fully adjusted rate.  Only after the full application was I able to view rates. I think a better design would be to have the rate available quickly, and then finish up with the additional application items.  Also, when the pricing was supplied, there was no way for me to sort the different options or create an easy side-by-side comparison or filter down my options (standard for nearly all ecommerce websites).
It took a total of 12 screens and roughly 15 minutes to fully complete the application — a good end result. Then came some gaps in the process and some challenges with the technology and with the people who were managing the process at the lenders.
I was not a difficult customer (I swear!), and I supplied everything they asked for (quickly!) but I also wanted to see how they would manage the process if I was not pushing it along.  The lender often missed a key communication technique, the classic, "Who, What, When, Why, and How." I received emails for information (what was needed) that came without providing me a deadline (when), or why it was needed. The lender often referred to the 'underwriter' (the "who") without telling me the why it was needed in the process.
Also, the interactions with the staff at the lender did not reinforce how valuable the online portal was, or how easy it could be to share the information (the "how"). This was even more confusing when third parties were involved, such as the appraiser and the title company. They added to the frustration that a normal customer would experience because they asked for documents and information that the lender already had, and both vendors were selected by the lender. So, this is an example of when failure to integrate the processes and the systems presented a challenge.
Putting together a mortgage application is a little like putting together a story — you need the who, what, when, where, why and how to reach the audience, the borrower. In my case, the lender missed parts of each of those elements.
What's amazing is that technically, everything worked like it should. The product and rate were good, and everything ultimately was resolved and closed. However, the people and process involved could use some improvement.
The Moral of the Story
All three of these borrowers used digital technology and yet it wasn't just the technology that delivered the overall impression about the experience. The combination of people, process and technology ultimately reflect the borrower's level of satisfaction with their lender.
What's a Lender to Do?
Lenders must find the optimal combination of people, process and technology to achieve positive borrower satisfaction. STRATMOR recommends asking the right questions about the end-to-end loan experience and weighing the answers to see which ones do the most to tip the customer sentiment scales. Our professional services team, in conjunction with our MortgageSAT Borrower Satisfaction Survey Program, does this on a regular basis, measuring the borrower process from application through closing for more than 100,000 borrowers annually. We specifically key in on how missteps on certain loan processes (which we call the Seven Commandments for Achieving Borrower Satisfaction) impact the Net Promoter Score (NPS), which indicates borrowers' willingness to recommend a lender to friends and family.
As you can see in the chart below, there are several items on the seven commandments list that could be addressed with digital mortgage tools, such as providing an initial checklist, reaching out proactively to provide loan updates to the borrower, and making sure you don't ask for the same document multiple times.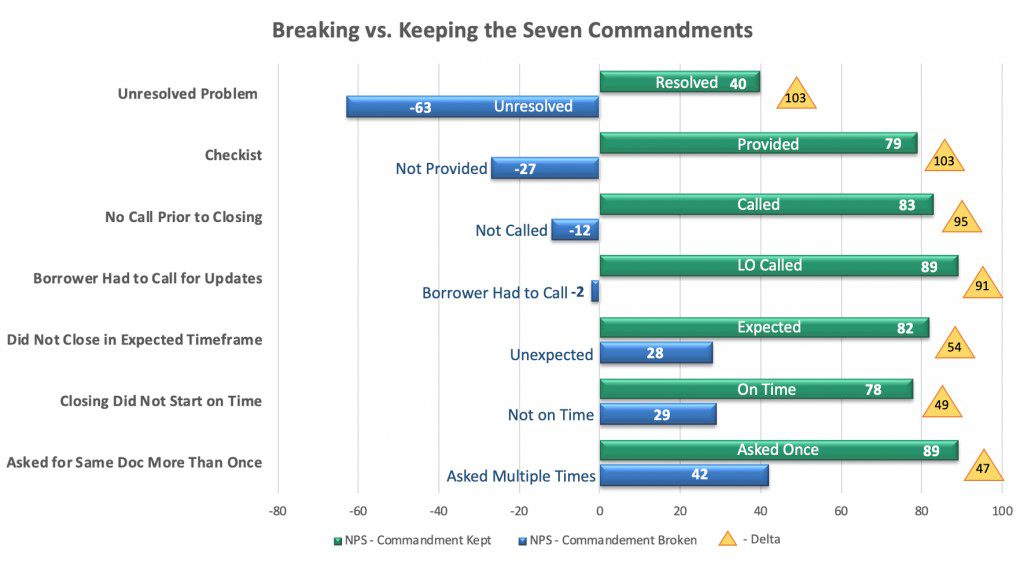 ©MortgageSAT Borrower Satisfaction Program, 2019.
Knowing where to focus, however, only gets you halfway there. It's quite another thing to take concrete steps to implement technology and processes to ensure a delightful experience for each of your clients. Need help creating that memorable borrower experience? Contact the MortgageSAT team today at 614-284-4030.