By How Much Do Closing Table Surprises Hurt Lenders?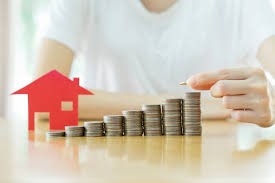 If you remember the pre-TRID Wild West, borrowers would often walk into closings having no idea what to expect.  Thankfully, TRID (the Closing Disclosure specifically) has improved communication to the consumer, though it hasn't eliminated the problem altogether.  According to MortgageSAT's National Benchmark data, with a sample size of over 60,000 year-to-date, 11 percent of borrowers still say they did not close at expected rates and fees.  Keep in mind that this is the borrowers' perception, not necessarily a lack of disclosure on the lender's part.
Why is this important?
Customers who have a negative experience are not only more likely to share their experience than the happy ones, but they also tend to share with more people (the majority share with 5+).  In addition, negative customer experiences with surprise rates and fees can lead to unflattering social media reviews, compliance issues and worst of all, BBB or CFPB complaints.
The Diagnosis
The best way to determine the impact of the one-in-ten customer is to measure the correlation with borrower behaviors, particularly Likelihood to Use Again, Likelihood to Comment on Social Media, and Likelihood to Recommend.   As you can see in the graph below, scores in all three categories (as well as Overall Satisfaction) drop drastically with unexpected rates and fees.  While it is not surprising to see a drop, the size of the drop here is quite significant, averaging 19-20 points.  When you consider the fact that 9s and 10s will promote you and all others will not, a sizable amount of of goodwill and potential organic growth is going out the door.

The Prescription
Measure:  In order to address this problem within your organization, you first must be able to measure it.  MortgageSAT provides real-time feedback on all loan closings, aggregated in a 'live' portal, with the ability to chart trends and view progress on specific numbers and behaviors.
Call Prior to Closing:  Make sure every LO is calling the borrower prior to the closing to go over numbers.  MortgageSAT's National Benchmark shows that 8 percent of borrowers are not being called, and Satisfaction levels for these borrowers drops by more than 30 points.
More Active Communication:  Starting with the Loan Estimate and carrying through to the closing table, encourage your LOs to set weekly check-ins with borrowers, so that they are always proactively communicating, setting and adjusting expectations and alerting borrowers to changes as they occur.  Per STRATMOR's "SEVEN COMMANDMENTS FOR ACHIEVING BORROWER SATISFACTION", we also recommend that a call be placed post-closing to unhappy borrowers whose problems were not resolved.  Such a call is likely to mitigate hard feelings and negative comments.
Learn More about MortgageSAT and how it can impact you.
Ready to learn more about STRATMOR's turnkey survey solution called MortgageSAT, and how rich, drill-down data can help your company? Contact MortgageSAT Director Mike Seminari at mike.seminari@stratmorgroup.com to learn more.