Can Measuring and Improving Borrower Satisfaction Impact Company Valuations?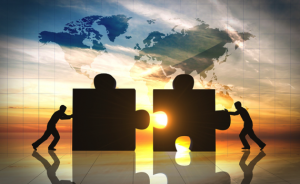 The mortgage Mergers and Acquisitions market is accelerating, for both Banks and for Independent Mortgage Bankers. In fact, Bank M&A activity (banks buying banks) has been heating up for several quarters, and now Independent Mortgage Bankers (IMBs) are actively seeking exit or partnership opportunities to better compete in a tougher purchase-centric market. This means that lenders with the potential for being acquired need to get their house in order, both in terms of their financial condition and from a borrower satisfaction perspective. Acquiring lenders are beginning to recognize the significant financial value of delighted borrowers, and more and more M&A negotiations are including this element in determining Enterprise Value. These acquiring lenders are looking at the entire business model when deciding which divisions, branches, and legacy systems will be brought forward which will not.
Why is this important?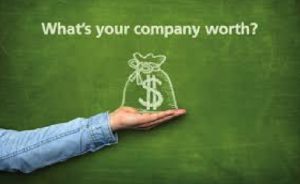 Today's market is certainly being influenced by M&A valuation factors, and this could impact your company whether or not you are currently a seller. After all, strategizing on how to compete with the big box lenders may determine your survival. From the CEO to the Branch Manager, all levels of leadership could be affected by an acquisition transaction. Knowing your Customer Satisfaction scores at a company level, or even at a branch level, can give you confidence because such measures are an integral element of your corporate culture…and culture often trumps other considerations in an M&A situation.
The Diagnosis
Gathering hard data on your customer satisfaction levels shows that you not only talk about customer satisfaction, but that you can demonstrate a real analytical approach to measuring and delivering satisfaction. STRATMOR has recently been involved in a number of M&A transactions, and at the heart of the due diligence conversations for any buyer is the question, "How do you treat your customers?" Or put another way, "Do you have a culture of satisfaction?"
According to STRATMOR Senior Partner Garth Graham, "When companies can say, 'Yes, we measure and score our LOs, our Processors, our Underwriters and our Closers,' that presents a disciplined approach to management. STRATMOR recently served as the advisor on a transaction where a larger lender partnered with a smaller entity that was able to prove empirically that they had a great brand and a great commitment to provide high levels of satisfaction. There is power in providing your borrowers with white-glove service and being able to measure its effects."
The Prescription
There are plenty of things you can do now to improve your company's perceived value.
Here are three steps you can take immediately:
Know Your NPS. Survey every borrower post-close and ask them the ultimate question, "How likely are you to recommend us to your friends and family?" Take the percentage of borrowers who give you a score of 9-10 minus the percentage that give you a score of 1-6, and you have your Net Promoter Score (NPS).
Know How to Improve NPS. Just knowing your NPS is not enough; you also need to know what you can do to create more delighted borrowers. Companies who show yearly improvements in NPS have been proven to outgrow the market by up to fourteen times. Gathering deeper insights about the loan process and the people involved, then comparing your findings with peer data in MortgageSAT's National Benchmark will give you a clear path to improvement.
Take Action. Knowing how to improve is only half the battle — the other half is taking action. Create time and space for coaching moments with LOs. Create accountability with your leadership team to view survey results on a regular basis and monitor improvement in problem areas. Use an email alert system (like MortgageSAT provides) to know when process missteps happen. Call borrowers to apologize whenever they score you six or below on Overall Satisfaction.
Learn More about MortgageSAT and how it can impact you.
Ready to learn more about STRATMOR's turnkey survey solution called MortgageSAT, and how rich, drill-down data can help your company? Contact MortgageSAT Director Mike Seminari at mike.seminari@stratmorgroup.com to learn more.