How Do You Keep Real Estate Agent Referrals Flowing?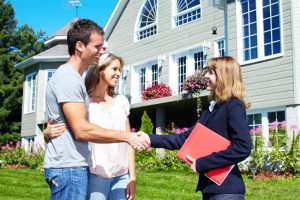 Ask any LO how easy it is to start a relationship with an established real estate agent and you'll probably get an earful about the hurdles and barricades that stand in the way. That's because agents tend to be very loyal, or perhaps more accurately stated, they like to stick with what works. Where loan officers often go wrong is in expecting that their business relationship with the agent is impenetrable just because they have a personal relationship. What's worse, loan officers are often completely oblivious to the sins they are committing in the business relationship.
When one top producing REALTOR® was asked what could make him stop working with an LO, he put it this way:
"Any combination of incompetence, laziness, not returning calls, not knowing their own products, not knowing how to work towards getting the client to their goal, not being available when they're needed."
Why is this important?
According to STRATMOR research on why borrowers choose their lender, the top response is consistently real estate agent referral (38 percent overall and 49 percent for Purchase). In fact, real estate agents are cited more than twice as often as any other choice, including "Friends and family" (18 percent) and "Existing relationship with lender" (15 percent). With agent referrals heavily influencing about two in every five borrower's financing decisions, lenders ought to be doing everything in their power to make sure these relationships continue.
The Diagnosis
Conventional wisdom says that to keep referral sources happy, you must pamper them (lunches, donuts, free rounds of golf, etc.). While there is nothing wrong with showing appreciation with small kindnesses, these are more like the toppings on the sundae rather than the sundae itself. Top producing REALTORs® will tell you that keeping referrals flowing is about two things for the LO:
Doing their job well. This includes things like proactively calling the borrower (and them) with updates, knowing their loan products and underwriting requirements backwards and forwards so they don't waste anyone's time, responding to all calls in a timely manner, and delivering on their promises.
Delighting the customer. What are your LOs doing that other loan officers aren't? Are they taking applications in person? Are they providing a secure link for document uploads? Do they proactively check in wtih the borrower to provide rate updates or share market-related articles? Do they attend closings in person? Do they give a small gift or gift card to the borrower at closing? The idea here is that the focus does not need to be on the real estate agent at all. The agent will be delighted when the LO makes the customer as happy as possible.
The Prescription
The best way to help loan officers keep their real estate agent relationships flourishing is to help the LO create "raving fan" borrowers. It means helping LOs see blind spots in their services and providing coaching insights on how they can improve. It means sitting down with them and reviewing loans where client feedback showed an unwillingness to recommend them, and having open dialogue about how they plan to delight their next borrowers. These deep insights are available in MortgageSAT, which allows borrowers to directly rate their LOs on things like friendliness, product knowledge and how well they kept the borrower informed. It also uncovers mistakes or miscommunication within the loan process with questions around responsiveness and documentation collection, as well as the closing process and how expectations on rates and fees were handled.
All of these things add up to the overall feeling that the borrower has about the LO (and by proxy, the lender) at the end of the day. And you'd better believe that feeling will be expressed to the real estate agent when all is said and done. An agent listening to feedback from a delighted borrower will be equally delighted to send more business your way.
Learn More about MortgageSAT and how it can impact you.
Ready to learn more about STRATMOR's turnkey survey solution called MortgageSAT, and how rich, drill-down data can help your company? Contact MortgageSAT Director Mike Seminari at mike.seminari@stratmorgroup.com to learn more.