Who Talks to the Borrower?
After the loan officer makes initial contact and perhaps takes a loan application, many borrowers find themselves shuffled off to another person (typically a processor or LOA) to handle things like document collection and disclosures.  Lenders often question whether this has a positive or negative effect on the customer experience.
Why is this important?
2017 started out with a bang for home sales.  Solid job gains and signs of rising wages drove up consumer confidence, as did the presidential election.  More confident consumers are more likely to buy homes.  Sales of existing homes also jumped to their highest level in a decade in January.  But don't get out the champagne and celebrate just yet.  The rebound occurred despite, or perhaps because of, a jump in mortgage rates since the fall. Many buyers were simply accelerating purchases to get ahead of any further rate increases.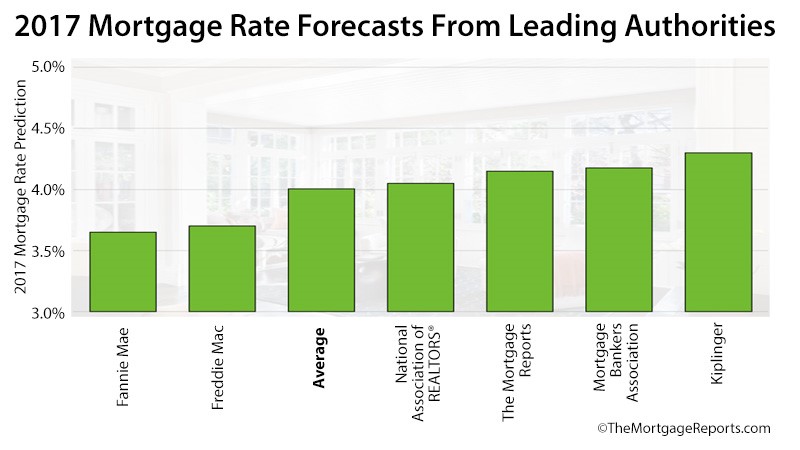 In 2016, we saw home prices rise faster than income and inflation, and that has carried through into Q1 2017, which is leading to affordability issues.  Despite rising wages in big cities, the lack of affordable housing for median wage earners will likely cause new home sales to struggle in 2017.  With the Fed projecting several more rate hikes before the year is through, we can anticipate a forthcoming shrinkage in the market, with refi business taking the hardest hit.  We've seen the shift in product mix moving toward purchase business for some time, and multiple rate hikes in 2017 could mean refi business will all but disappear.
As your company intensifies its focus on purchase business, which depends heavily on relationships, word of mouth and brand loyalty, providing an exceptional level of service and creating highly satisfied borrowers will be paramount to success.
The Diagnosis
Nearly 60% of borrowers say that they worked with more than one person during the loan process.  Those same borrowers were substantially less satisfied than borrowers who worked with their Loan Officer only. This is likely due to communication breakdown between the LO and secondary person.  When a borrower hears conflicting information ("Well, that's not what she told me"), you're going to lose satisfaction points quickly.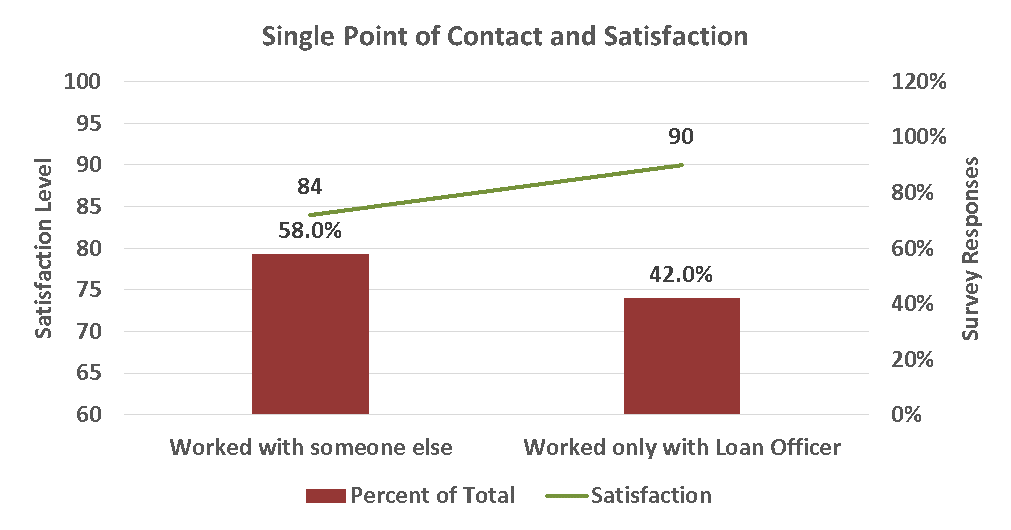 The Prescription
While it's tempting to create efficiencies by spreading the work between two or more people, the best practice is to have a single point of contact, namely the Loan Officer.  This can have a substantial effect on driving behaviors like referring new business and doing future business with your company. In other words, don't take these stats lightly.  It takes very little in the way of resources to implement a 'single contact' strategy across your organization.  If processors must stay involved, consider having them ghost-write from the LO's account.  As always, the proof is in the data.
Learn More about MortgageSAT and how it can impact you.
Ready to learn more about STRATMOR's turnkey survey solution called MortgageSAT, and how rich, drill-down data can help your company? Contact MortgageSAT Director Mike Seminari at mike.seminari@stratmorgroup.com to learn more.