How Should Lenders Prioritize Borrower Satisfaction Feedback?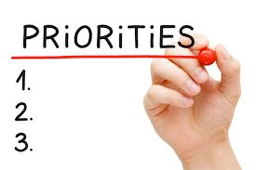 Nearly every lender has some version of a post-close survey which asks such questions as: "How did we do?" "How did you like your Loan Officer?" and "Would you recommend us?"  The better surveys also ask questions around the process and how expectations were met, and the best surveys ask borrowers to leave one or more short, free-form comments.  After collecting all of this data, it is common for lenders to share it directly with individual loan officers and managers and perhaps share aggregated numbers with the executive team. In rare cases, a committee reviews the results and recommends actions.
This approach to handling feedback data has its share of issues:
1)  Most surveys lack sufficient depth to be able to provide actionable data.
2)  Piles of data need to be analyzed and interpreted to be useful.
3)  Handing off information for review with no action plan for improvement results in very little if any organization change.
In reviewing survey data, big questions are often raised based on just a handful of comments that are assumed to be indicative of the whole borrower population.  For example:  Should we focus on training our Loan Officers better on product knowledge and underwriting guidelines?  Should we focus on lowering our turn times for purchases?  Should we make sure our Processors respond faster to borrower questions?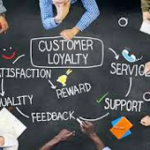 Additionally, the data may point to twenty-five things that need attention, but you only have the resources to address ten.  You may not even be aware of certain areas that need attention.  For example, you may have a loan officer satisfaction score of 87 out of 100 and feel pretty good about it, completely unaware that the National Average is 95 (according to MortgageSAT's National Benchmark with over 130,000 annual survey responses).
Why is this important?
Spending time and resources gathering customer feedback is only a good investment if that feedback is  used to improve service and drive organic growth. Simply taking a temperature of your customer's experience ("How did we do on a scale of -10?") or asking, "Would you recommend us?" will not give you the data you need to make improvements.
The Diagnosis
Prioritizing your customer satisfaction feedback requires 1) knowing which areas need to be fixed and 2) knowing which fixes will have the greatest impact.
To determine the former, you need a way to compare your results to other lenders.  As mentioned above, a loan officer score of 87 can look great until it is in the context of all loan officer scores.  The solution is to compare your results with a National Benchmark. If you want to know if you should improve turn times with Millennials or if you should get more LOs to attend closings, a National Benchmark will guide you to answers by showing you how your peers are performing in those areas.  Do you have competitive advantages that you can exploit?  Are there areas where you need to catch up?  A National Benchmark will provide answers.
Determining which fixes will have the greatest impact requires regression analysis, which is a rather involved process that assigns impact ratings to different stages of the loan process and the personnel involved along the way.  Each affects desired borrower behaviors (Likelihood to Use Again, Recommend, and Comment on Social Media) to a differing degree.
The Prescription
Gather Actionable Borrower Feedback:  Any evaluation on how to prioritize customer feedback presupposes that you've first collected actionable data.  According to a MortgageSAT study (explained in detail in July's MortgageSAT Tip called How Many Survey Questions Will a Borrower Answer?), borrowers gladly answer questions about every part of their loan process, with minimal drop off in response rates up to 25 questions.
Compare with National Benchmark:  When looking for a viable benchmark, the larger the sample size the better.  MortgageSAT's National Benchmark is the largest in the industry (25x larger than the next closest) with over 130,000 surveys completed annually.
Perform Impact Analysis:  While this can theoretically be attempted by an in-house statistical guru, it's best left to experts who have been doing it for decades.  STRATMOR's partner, CFI Group, has been crunching these types of numbers for 25 years and provides MortgageSAT clients with quarterly analysis on which people and processes will move the needle on borrower behaviors the most.
Talk to an Expert:  Seek assistance in developing action plans for addressing the issues uncovered in the data.
Learn More about MortgageSAT and how it can impact you.
Ready to learn more about STRATMOR's turnkey survey solution called MortgageSAT, and how rich, drill-down data can help your company? Contact MortgageSAT Director Mike Seminari at mike.seminari@stratmorgroup.com to learn more.